You Can't Make This Stuff Up
We want to share your stories about your publishing journey and your writing life here.

Write to entertain, to enlighten, and to advise (but not preach). Write to share your gratitude, amazement, and disbelief.

Share the good, the bad, and the silly, but don't share them all in one submission. Write your piece like a blog post or a short-short story. No epics.

Also no fiction here. These are real-life stories ranging from 250 to 750 words. Less is more. Make your point clearly and move on.

Who knows what your experience might inspire?

New submissions will be added quarterly.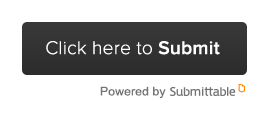 Your $6.00 submission fee covers our time, possible editing, and the decision-making process. You get a credit for your resume plus a brief bio and the satisfaction of sharing your experience.
Also, if we publish your piece, your submission fee will be doubled.
Comments I Could Never Have Made Up
By B. Lynn Goodwin
Never Too Late: From Wannabe to Wife at 62 was launched on December 20th. I'm grateful for help from my publisher and editor as well as my husband's allowing me to write my truths about him. Every author does not have that luxury, I know.

My acquisitions editor at Koehler knew me from a Flash Fiction or Flash Memoir Contest in 2015. She recognized my name which helped, but she also knew this was a story she'd never seen before, and that's what she told John Koehler when she encouraged him to offer a contract. I still glow from that comment. So many people were afraid to try to market it. I admit that's been difficult, but I keep persevering. My husband would say, "You don't lose until you quit trying.

Here are some other things people have said in their reviews on Amazon:

"Great book--I loved the story and the voice. It's honest, funny, clear headed, a wonderful, inspiring book about finding love and learning to embrace it wisely." – Carolyn Sherman

"Written in an easy to read, page turning manner. Loved it!"  --Stacy Thompson

"This story was extremely entertaining. I especially loved the humor and the struggles that Lynn faced as she acclimated into a new and unique relationship."  --Wendi

"This was a good book for me to read right now. I'm single and just reading this gave me peace about my own journey in the romantic department."    --Nicole P.

"Although few women will marry for the first time at the age of 62, and even fewer will meet their mate via CraigsList, this book nevertheless provides insights that are relevant for most of us. The author challenges us to critically examine our approach to relationships: How to guard against the loss of independence. How to scrutinize what it is that we truly want for ourselves and from others. How to define the line between compromise that is productive for both parties and that which sacrifices deeply held principles…."      --L. Kain

        
I love these insights. If I hadn't kept looking, I would not have found the right publisher. The journey is not over, and I am grateful for that as well.

Never Too Late: From Wannabe to Wife can be ordered through your nearest indie bookstores. You can also purchase it online at Amazon, Barnes & Noble, and probably at some places I don't know about it. If you read it, I'd love to hear your reaction.
+++